Friendly Fight Friday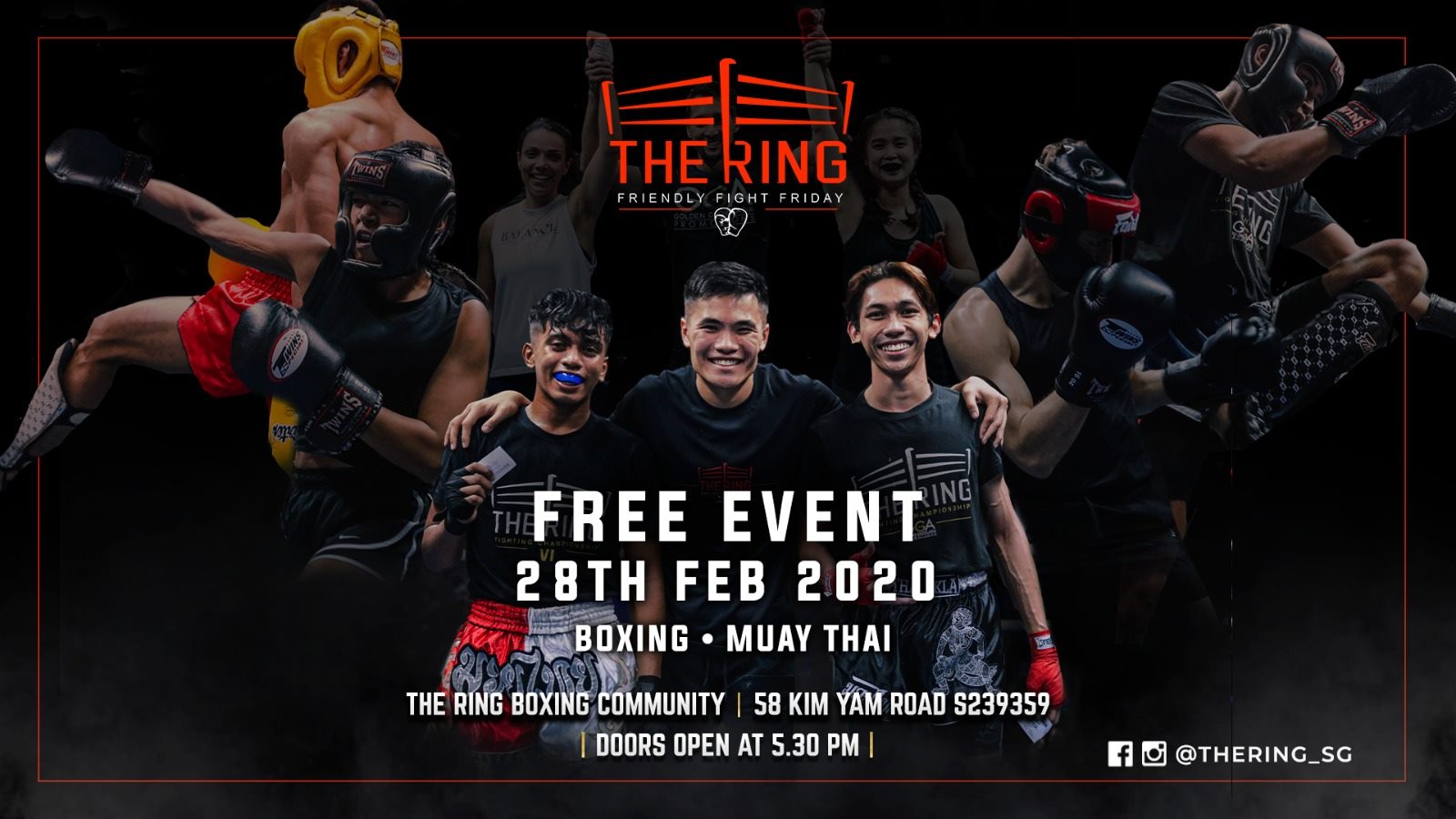 Event Date:
February 28, 2020
Event Location:
The Ring Boxing Community , 58 Kim Yam Road
Unfortunately, due to the ongoing coronavirus situation, the organising committee has decided to cancel the Friendly Fight Friday. We apologise for any inconvenience caused.
A unique social event organized by The Ring Boxing Community for Singapore's Boxing Community. A night for boxing enthusiasts to share their passion, to gather & spar with members from other gyms to test their techniques & improve their game.
Only Friendly Sparring, leave your ego at the door.