Muay Thai Seminar with ARJAN GAE, International Trainer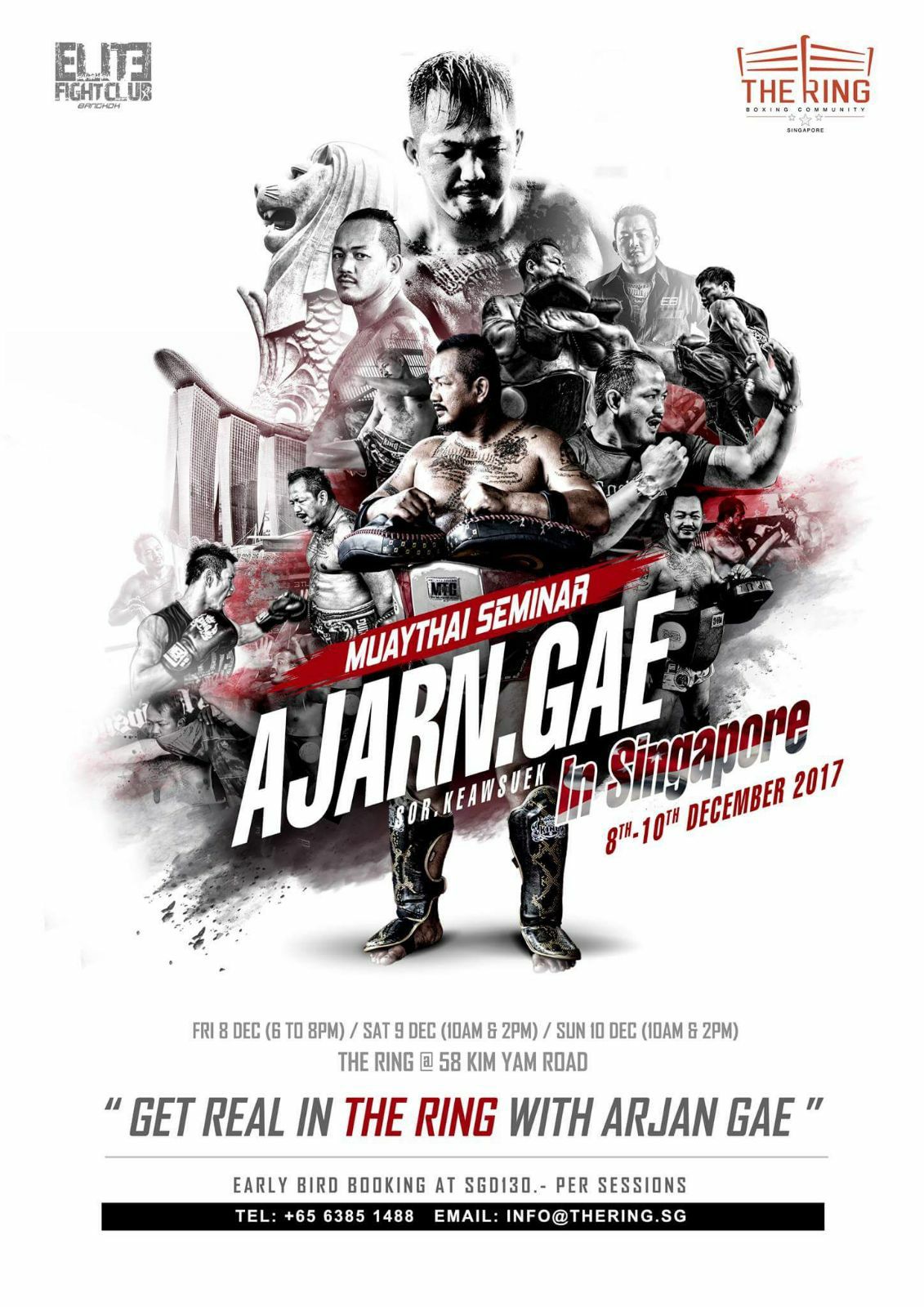 Event Date:
December 8, 2017
Event Location:
The Ring Boxing Community , Singapore
Don't miss this Muay Thai Seminar at The Ring with Arjan Gae Sor.KeawSuek, International Muay Thai Trainer.  Ajarn Gae is one of the most popular trainers of the Muay Thai circuit. He is the Head Trainer of  Elite Fight Club Bangkok and has trained with the likes of Ramaza Ramazanov, Dzhabar Askerov and Madsua Lamai Gym.
What will you learn?
December 8 (6:00-8:00pm); December 9 & 10  (10:00 am to 12:00 pm)
Muay Thai Footwork, Knee Techniques
Kicking Techniques
Clinching Techniques
Multiple Striking Techniques
Setting up KO Tactics
Padwork/ Bagwork (Trainers' Special)
December 9 and 10 (2:00 to 4:00pm)
Striking Techniques
Clinching Drills
Fighting/ Sparring Techniques
Fight Tactics
Ring Play
Spar Play
Early Bird Registration SGD 130 per session ( 2 hours). For inquiries,  call us at 6385 1488 or email us at info@thering.sg To book a session, please fill in your details below and we will get back to you.