TRFC Elite Amateur Series 3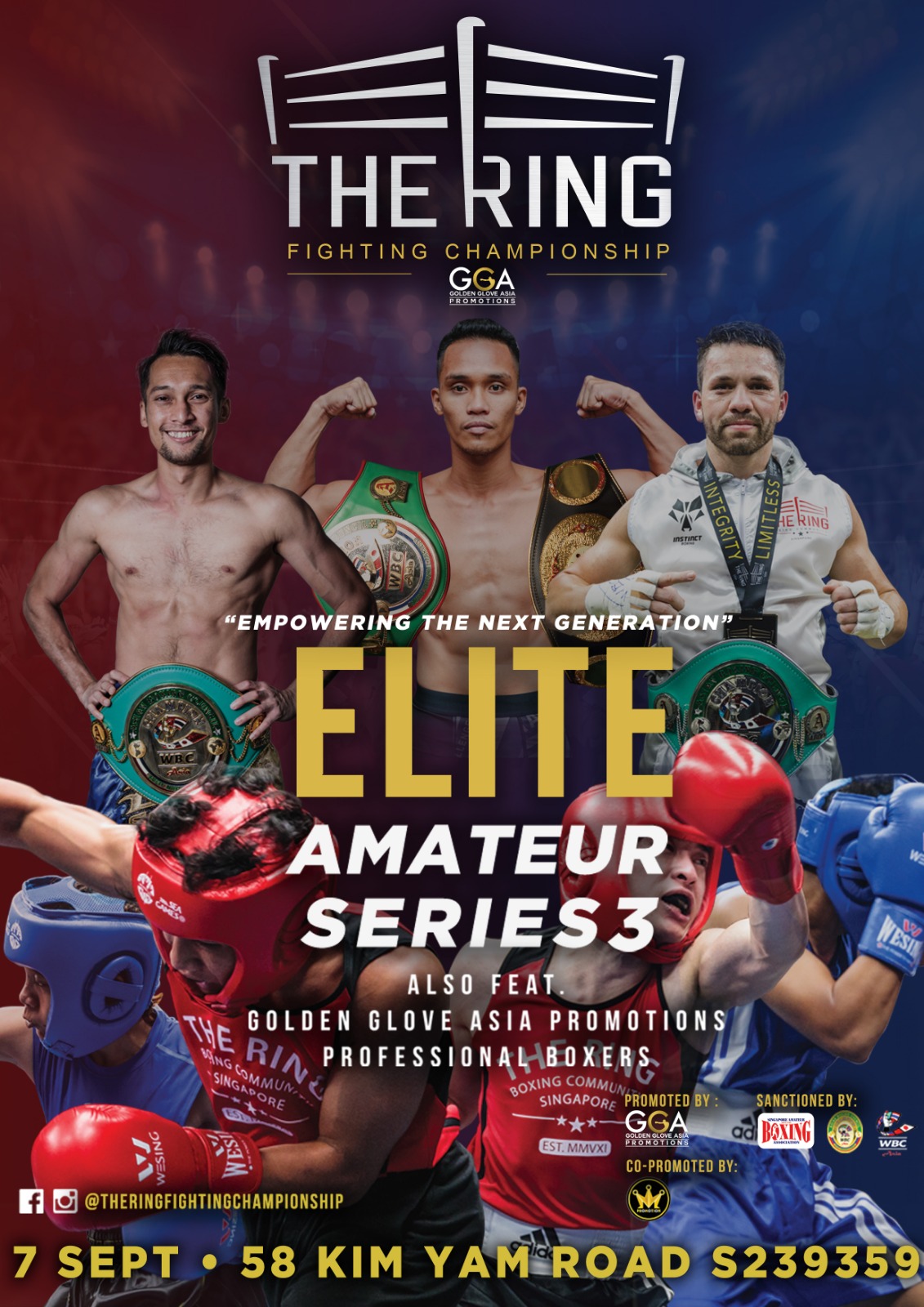 Event Date:
September 7, 2019
Event Location:
The Ring Boxing Community , Singapore
In this 3rd edition no less than 20 bouts of exciting amateur boxing. Not only locals but we have boxers from Brunei, Malaysia and also Australia participating to compete and be the best in TRFC Elite Amateur Series.
There will 5 TRFC Amateur Boxing Title bouts and let's see who the next Overall Champion will be. Can the current Overall Champs(Spartan Boxing Gym) maintain their title?
Featuring Champions from Golden Glove Asia Promotions, Hamzah Farouk, Abdelelah Karroum and Jeson Umbal who will showcase their skills in a 6 rounder Non-Title bout.
So come and join us for a night of Boxing action on 7 of September 2019!