TRFC VII – 6 DEC 2019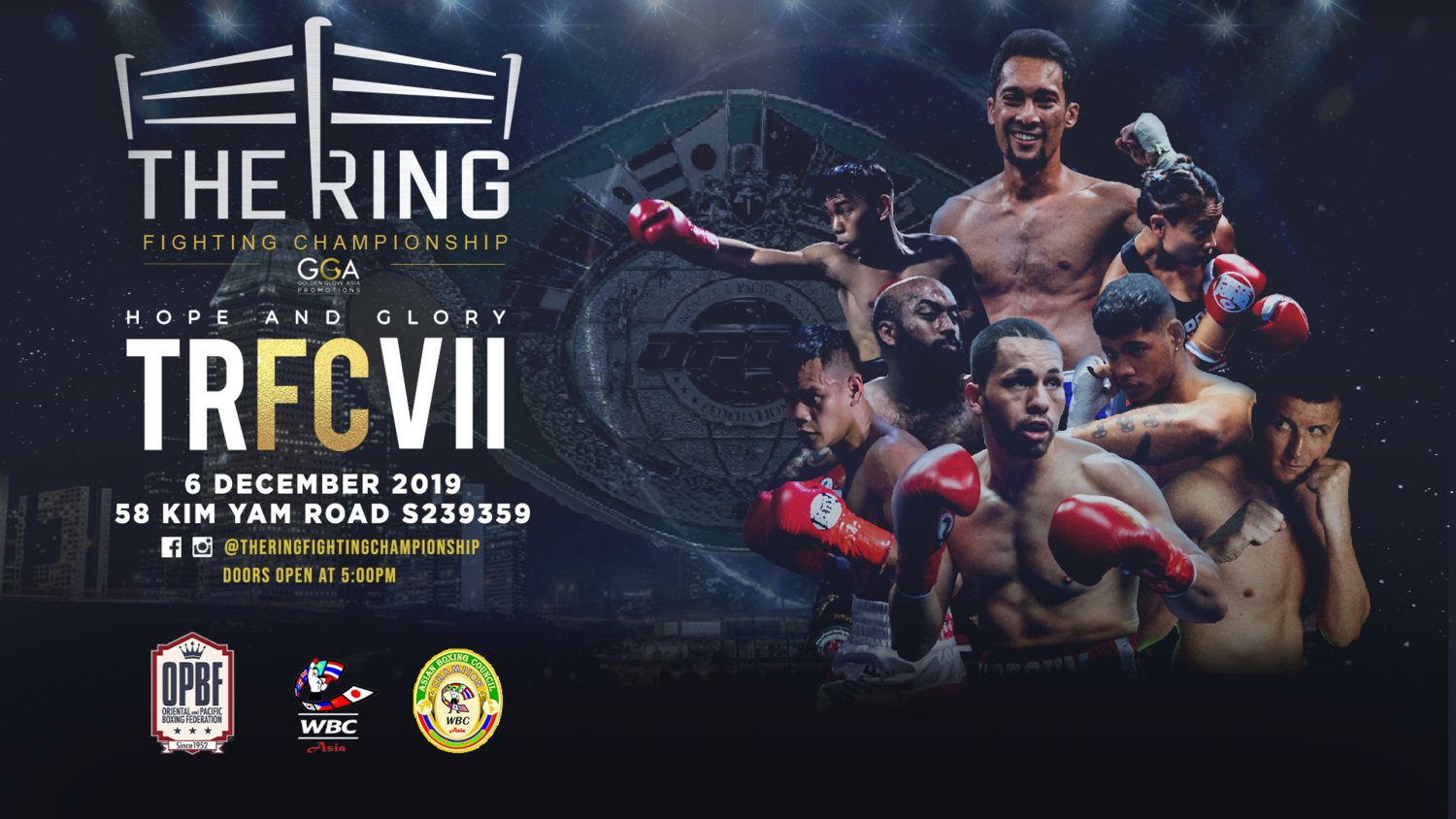 Event Date:
December 30, 2019
Event Location:
The Ring Boxing Community , Singapore
Get ready for The Ring Fighting Championship Vll, the best boxer in Singapore Hamzah Farouk will fight for the Oriental Pacific Boxing Federation Super Featherweight Silver Title against Indonesian Reynold Kundimang. Other Singaporean boxers will also be fighting in this event like Muhammad Ridhwan "TCW", Efasha 'The Face" Kamarudin, Darryl "Oathbreaker" Edmund Kho and others. French pugilist and Current WBC Silver Champion Abdelelah Karroum will also be in the line up against a very experienced Thai boxer. This is a show that shouldn't be missed!
Come and join us for a night of Boxing action on 6 December 2019!