THE RING'S FRIENDLY FIGHT FRIDAYS: A GATHERING OF FAMILY, FRIENDS, FANS
Fighting in the ring is always daunting, but The Ring's founder Ruchdi Hajjar and  Golden Glove Asia General Manager Dzul Jaffar are trying to overcome this stigma with The Ring's Friendly Fight Fridays ( "FFF"). It started off as a casual brainstorming session between the two, who were discussing ways to increase community engagement in fight sports like Boxing and Muay Thai, and provide fighting enthusiasts a chance to experience sparring in the ring. From a humble turnout of 50 people at the first FFF to a growing audience of over 500 at the most recent event, The Ring is now preparing to host its 9th edition of the FFF this May! We sat down with Dzul to find out more about this successful community initiative.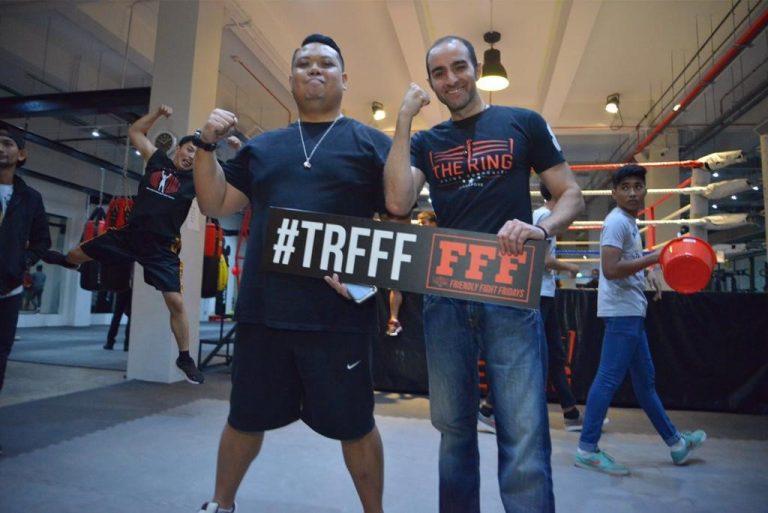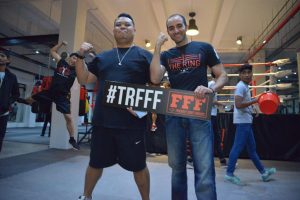 COULD YOU SUMMARISE WHAT FFF IS ALL ABOUT?
Friendly Fight Fridays is basically a platform to develop Boxing and Muaythai as a sport in Singapore. We understand that fighting often has a negative connotation, but through our event, we want to show the community that everyone is a winner in the ring! We realised that the sporting community lacked a casual but safe platform for sparring, and through my past experience as a Silat Coach and being in charge of youth development at the Singapore Silat Federation, I realised that in order to bridge this gap, an event like FFF could really benefit the community.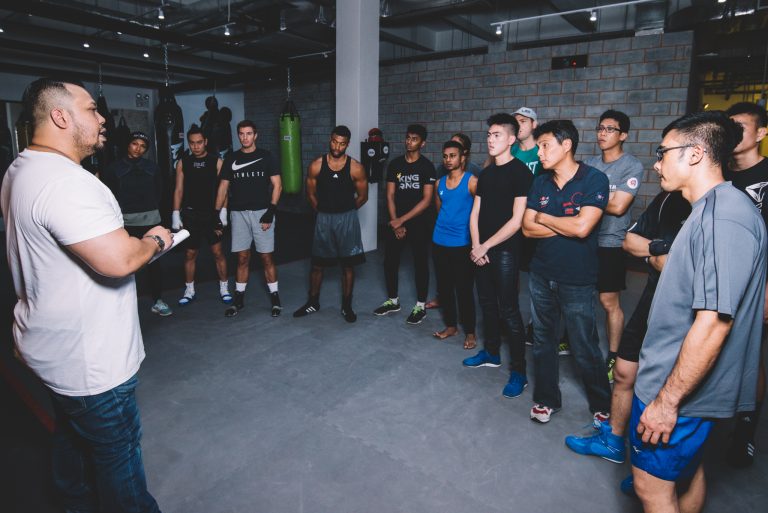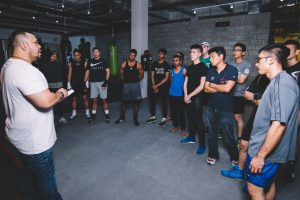 THROUGH THE PAST 3 YEARS OF HOSTING FFF, WHAT WERE THE MOST MEMORABLE?
All of the FFF nights have been favourites for me so far, but seeing the overall expansion of the event, and the increased involvement of members from the different gyms was really gratifying. This has opened a lot of doors and enabled me to meet new people as well as discover many talented individuals!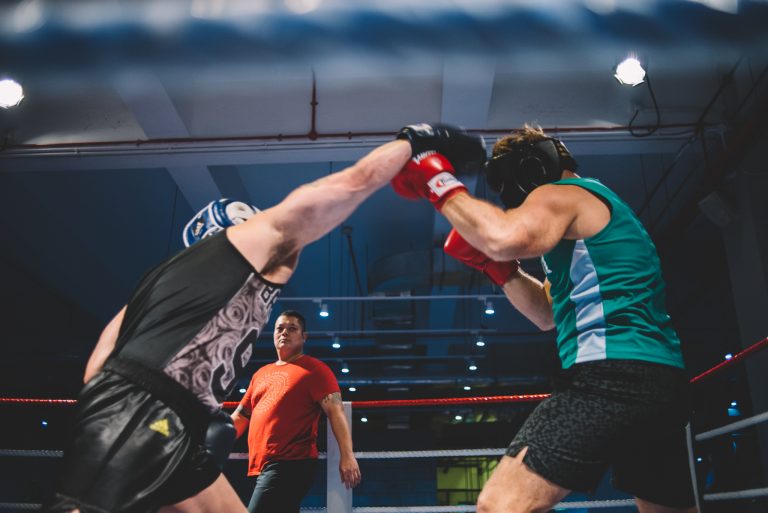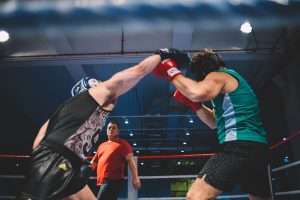 Our main objective of hosting the event is to provide the public with a platform to witness the friendships and camaraderie forged in the ring. It is not always about winning or punching the hardest, but about respect for each other and the sport.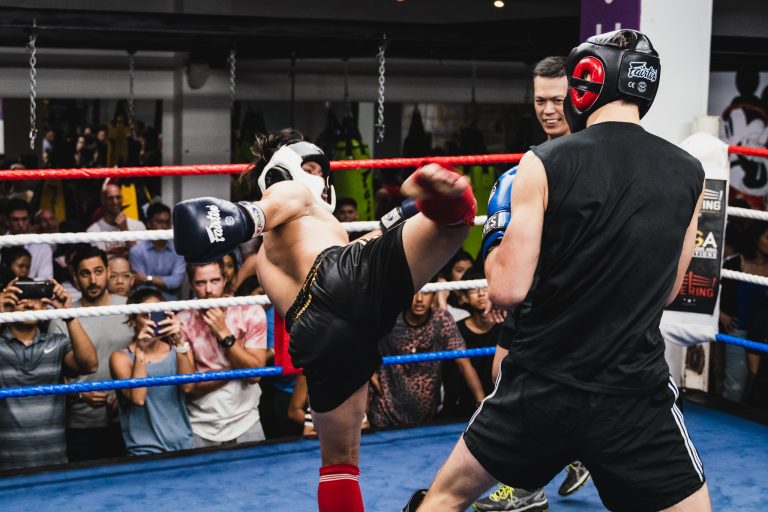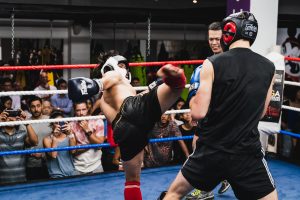 Our 8th FFF in January this year was probably the most successful yet, where we had a total of 30 bouts, featuring both Muay Thai and Boxing. We even expanded to include a Flea Market during the event! From there, I realised the impact of this event had on the overall fight sport community in Singapore, and was really proud that we could grow so much throughout these years.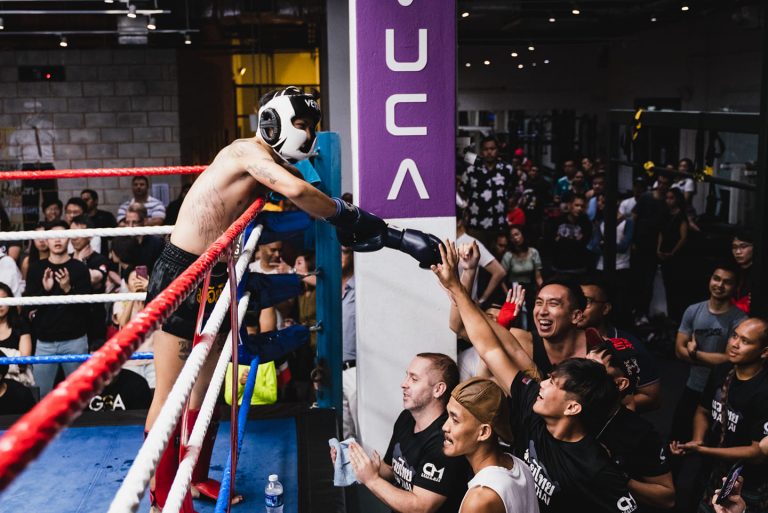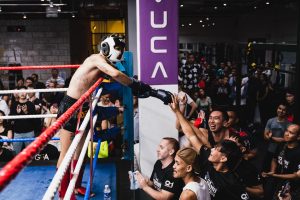 WHAT IS YOUR VISION FOR FFF?
It is always about the community, so we hope that FFF is able to provide budding fighters in Muay Thai and Boxing an opportunity to launch their passion as fighters. Through the various events, we have had individuals from different walks of life step into the ring and experience the adrenaline from the sport. Many were able to gain confidence and overcome their fears, and seeing them achieve something new really made me proud! Of course, I hope that the growth of FFF continues, because we have exciting plans in store for the future, but we will take it one step at a time.
WHAT CAN WE EXPECT IN THE NEXT FFF?
You can expect more quality sparring as well a wider range of stores at our Flea Market! We will include exhibition bouts of fighters who currently train with us, and would also want to do our part to help charitable causes! Our fighters would be fighting for a cause, spreading the importance of reducing food wastage.
The next The Ring's Friendly Fight Friday is happening on 31st May, and would feature exciting sparring sessions of both Muay Thai and Boxing! The event is free for all, so save the date! Details HERE