Friendly Fight Friday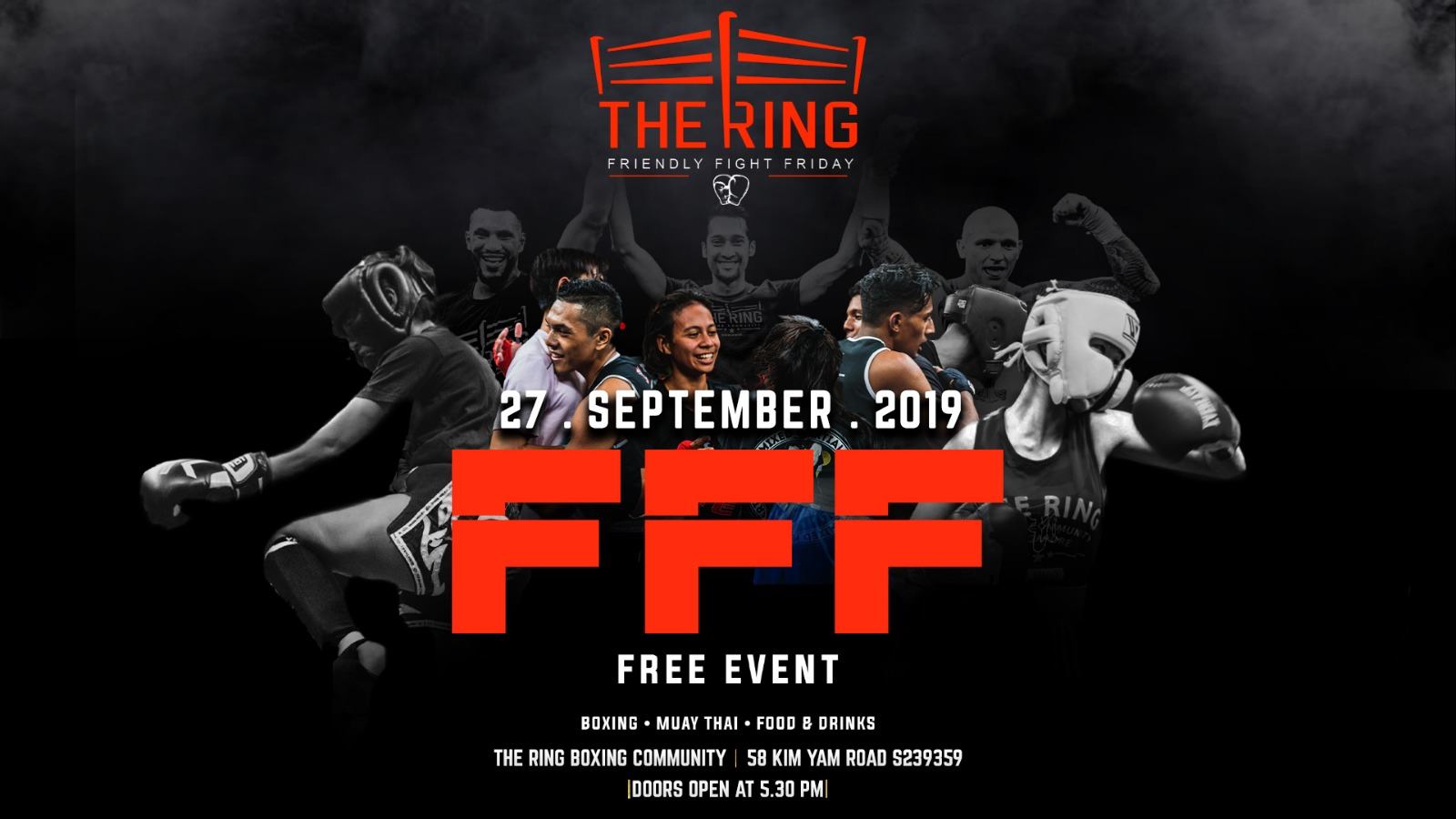 Event Date:
September 27, 2019
Event Location:
The Ring Boxing Community , Singapore
Our FFF is back! A unique social event organized by The Ring Boxing Community for Singapore's Boxing Community. A night for martial arts enthusiasts to share their passion, to gather & spar with members from other gyms to test their techniques & improve their game.
Only Friendly Sparring, leave your ego at the door.