THE RING WHITE COLLAR BOXING SHOW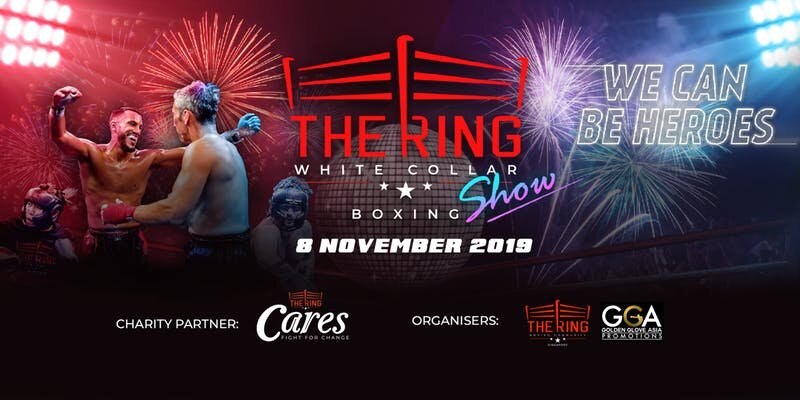 Event Date:
November 8, 2019
Event Location:
The Ring Boxing Community , 239359
The Ring White Collar Boxing Show or TRWCB is a tournament hosted by The Ring Boxing Community which is a Premium Boxing Event for men and women in the corporate sector to train and fight at special events. Most have had no prior boxing experience. TRWCB promotes corporate boxing locally in a professional-themed setting. It also gives a chance to all white-collar professionals to have a consistent tournament and a platform for all who wants to keep active or tick their bucket-list! In this edition we have 2 Muay Thai White-Collar Bouts. Get ready to be excited!!
Come and join us for a night of Boxing action on 8 of November 2019!