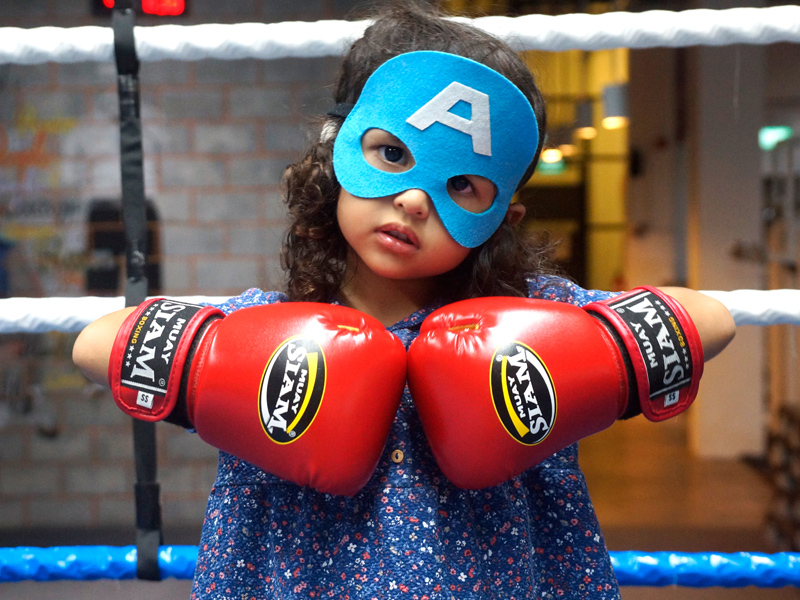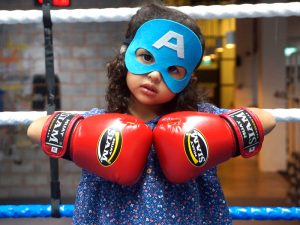 HAPPY INTERNATIONAL WOMEN'S DAY!
This Women month, we're celebrating the women of The Ring! We sat down with some of our members to ask them why they love Boxing or Muay Thai (or The Ring!), who inspires them the most, what motivates them  and that ONE advice to all the ladies out there!
---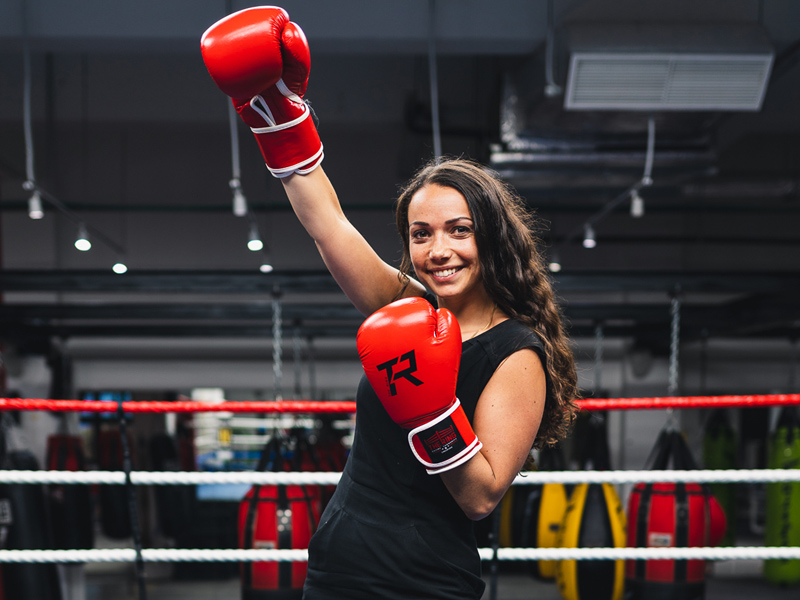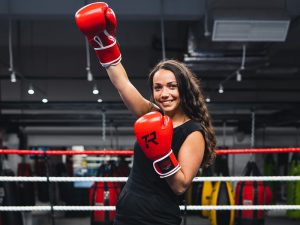 CHARLOTTE
Building Designs and Adventurer
Boxing has been an important part of my life over the last 3 years. I feel stronger physically and mentally and highly focused at work. When I get to the gym , I lace up my boxing gloves and start focusing on what I want to achieve for this session : Is it having fun ? Is it more cardio? It is being more technical or just simply punching hard ! Well it can be all together, I can sweat, I can laugh, I can express myself the way I want and even do some weird sound which boxin Coach Abdu always laughs about !  I feel more of a woman than ever when I box. It's about that woman I want to be for that precise moment , it's me who decide and I owe it to ME!
HER INSPIRATION.
Estelle Mossely, a light weight French boxer, is a woman I admire among so many others. She competed in many events and won the 2016 AIBA Women's World Amateur Championship  and with her husband Tony Yoka, they won also a 2016 Olympic Gold medalist. I admire her because she has just starting her professional career in the boxing world and at the same had a baby.  She has been amazing sharing her life and tough times being back on the ring after a pregnancy! She is real and honest, she doesn't pretend being the best role model as a mum or as an athlete.
HER MOTIVATION.
My motivation is really to achieve a great and happy work-life balance ! I want to be fit, healthy, happy and successful.  I do like to set some goals short term and long term. Don't be too hard on you, be honest with your goals, they must be realistic.  I travel quite a lot with work. Sometimes I work out when overseas but sometimes I don't ! It's okay ! Just relax , come back and give it all!
HER ADVICE: IF YOUR HAPPINESS IS GOOD FOOD AND PARTY, ENJOY EVERY MOMENT OF IT AND WORK OUT!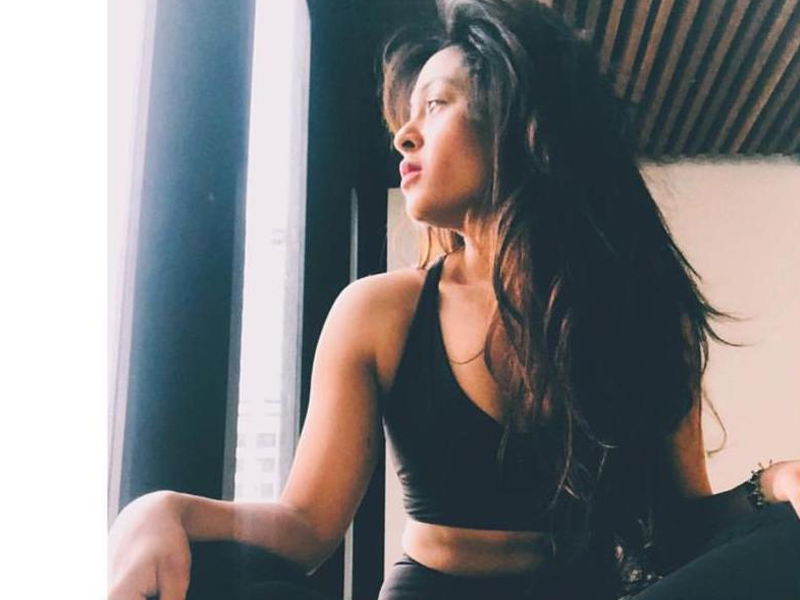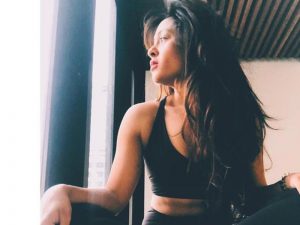 AALIYAH
Account Director and Scent Brander
Six months ago, I walked into the Ring for a work meeting and it took me by surprise. At first, I must admit it did intimidate me, a physical boxing ring is never something I had imagine I'd step in!   The start of my journey at the Ring took me out of my comfort zone of yoga and running to boxing, Muay Thai and Strength and Conditioning.
The Ring has truly empowered me. I could now go out into the world knowing that if had the courage to do this,  I could do anything really. Not only is boxing a strength and cardio workout, its the best way to get in tune with your inner badass.
HER INSPIRATION.
My Mum! As cliché as that sounds. She had reminded me that the true beauty of a person is their mannerism & the kindness bestowed to others.  This has impacted my life choices & led me to be more picky about how I spend my time, who I spend it with & it matters, it truly does.
HER MOTIVATION.
The  people, places & the emotions that surround us impacts our life, so find one that accepts you for who you are but also allows you to grow. The Ring has created an environment for me where I now feel confident to push boundaries & take on the impossible. It's been scary, exciting & exhilarating!
HER ADVICE: DO SOMETHING THAT SCARES YOU & PUSHES YOU EVERY NOW AND AGAIN. TAKE A DEEP BREATH, A LEAP OF FAITH AND ALWAYS HAVE A NICE SHADE OF ROUGE LIPPY ON!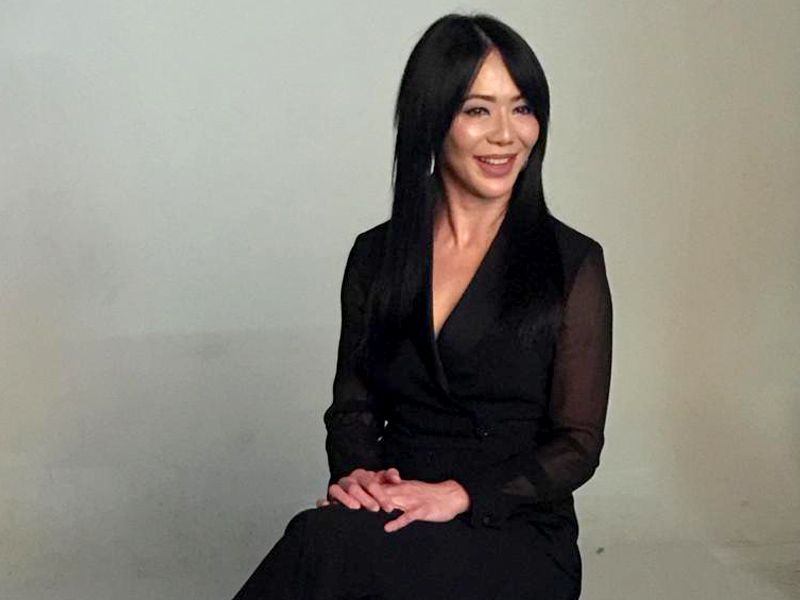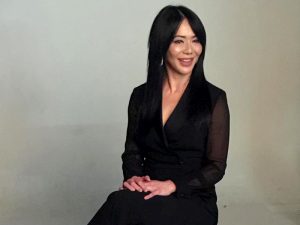 SYLVIA
Doctor and World Traveler
Muay Thai is one part of my overall fitness life. Unlike running, Muay Thai requires 100 percent focus.
I really like that it is consistent with the philosophy of continuous improvement, which I try to apply in all aspects of my life.
HER INSPIRATION.
I meet so many incredible women every day. I can't even begin to describe the equanimity that some women display despite the complex challenges they face in their lives. These are the women I admire, those with calm and grace, and who remain generous and sincere.
HER MOTIVATION.
Fitness is part of my life. I am particularly motivated by the technical precision of boxing and Muay Thai. Francis (my trainer) is so focused on improving every kick, every punch, every move- he trains me as if I'm going to fight!
HER ADVICE: FIND WHAT YOU ENJOY, IT IS AS MUCH ABOUT THE PROCESS AS THE OUTCOME OF BEING FIT.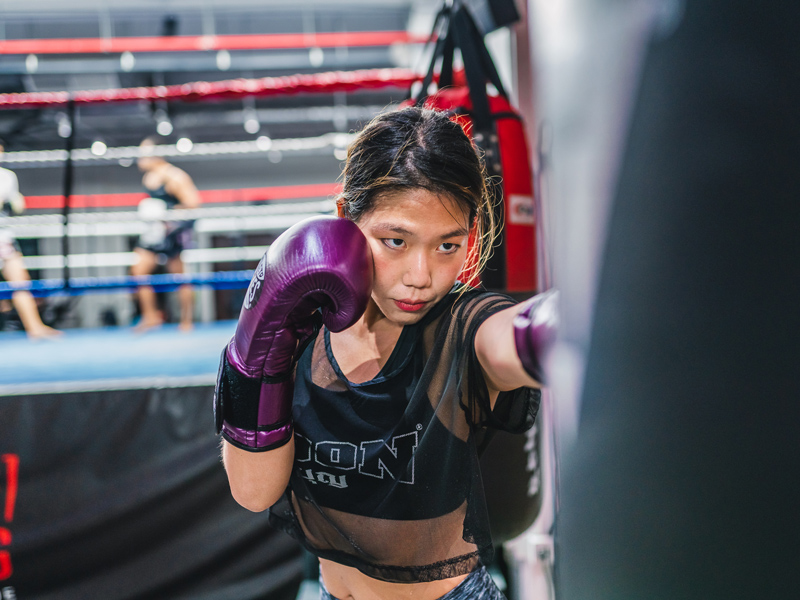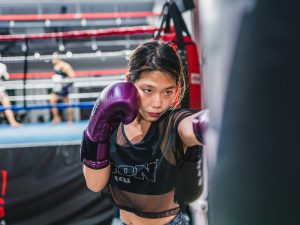 ANNIE
Fashionista and Marketer at Chanel
I've always been active, but no other sport has made me feel so empowered not just as a woman, but as a social being, than boxing.  It brings me to a state of mind that is calm, collected and focused, while being able to explore what my body can do as an engine.  We are all fitter and more energetic than we think! After a good session, I feel like I can do anything.
HER INSPIRATION.
My mother, 100%. She was always my inspiration since I was a little kid –  she would always try to enjoy life to the fullest and never doubted her strength  as a strong, empathetic presence anywhere; overall an electrifying woman.
HER MOTIVATION.
Loved ones including family and friends, and my mental well-being.  I want to be able to share my best self driven by positive energy in my communities,  so that we can all spread awareness and excitement for mental and physical health.
HER ADVICE:  WE CAN DO A GAZILLION THINGS AT THE SAME TIME WHILE STILL BEING  EMOTIONALLY INTELLIGENT!  LET'S RIDE THIS BLESSING AND CONTINUE TO INSPIRE AND BRING EACH OTHER UP.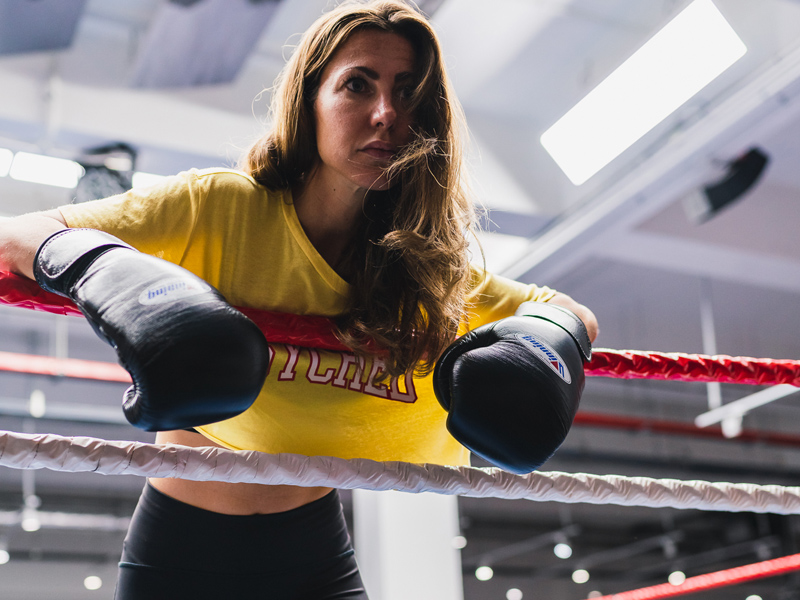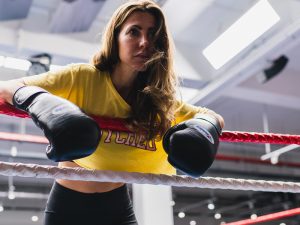 DANIELA
Passionately Curious, Beauty Seeker
Boxing was a great discovery in my life. No matter what is your gender, there's a part of martial arts where we need humility and respect. Boxing encompasses key morality principles that guide my decision-making process and human conduct.
HER INSPIRATION.
There is an extensive list of women I admire, from the most powerful and popular ones such as Michelle Obama, Valentina Tereshkova, Oprah, Malala Yousafzai, Rita Levi-Montalcini, Frida Kahlo, Eileen Chang and more. Throughout history, women have fought courageously and tirelessly to assert themselves as individuals and experts in their field, something most men have had the luxury of taking for granted. Who I admire the most, regardless if men or women, are personalities somewhat diverse and unique who are guided by intellect and passion.
HER MOTIVATION.
Passion is my key driver, I put love and hard work in whatever I am doing. This leads to greater achievements and creative solutions. I am genuinely curious about patterns, cultures, places and people. This allows me to keep learning, exploring and moving.
HER ADVICE: MASTER YOUR INTUITION AS A GUIDE, DON'T NEED TO CHOOSE MEDIOCRE WHEN FIRE EXISTS AND DO IT NOW!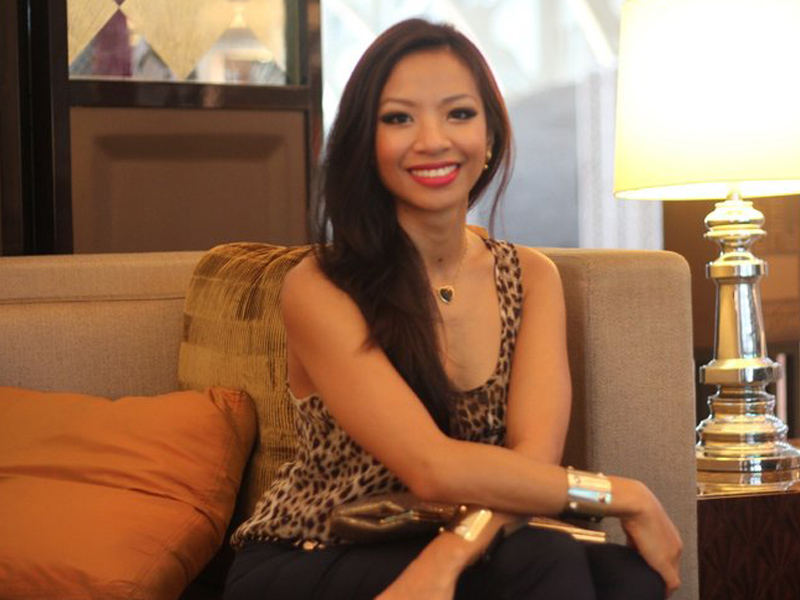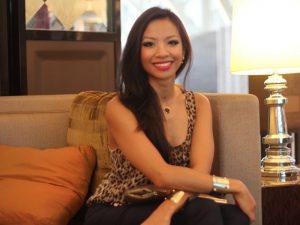 MARY ROSE
Geek Mais Chic, Mama of 2
Boxing has always been a part of my DNA.  I come from a country of professional boxers and true fanatics of the sport. I started boxing seven years ago (with my husband's influence) as a way to get fit and toned, and  there's no other sport that challenges me mentally and physically,  as boxing.  One of the coaches at The Ring said '"Boxing is a form of meditation" and I totally agree with that!
HER INSPIRATION.
I'm inspired by women leaders who make an impact to the world (Michelle Obama) and those who have mastered resilience and rise above the challenges and failures in life.  I'm inspired by role models (Arianna Huffington) who support other women to reach their full potential.
HER MOTIVATION.
As a working mom to two active boys , I need to keep my energy levels high at home and at work! I owe it to my loved ones to be healthy, strong and fit. Living an active and healthy lifestyle has always been one of my priorities so I keep on moving every day!
HER ADVICE: WHEN LIFE GETS TOUGH, PUT ON YOUR BOXING GLOVES!
.