Forget the days when you had to drag yourself to the gym after work everyday, getting overwhelmed by the complicated machines in the gym and panting as you power through on the treadmill. Muay Thai is now the trendy hot sport amongst many, who prefer breaking a sweat through the art of the eight limbs, and a sport you should definitely try (if you have yet to jump on the bandwagon)!
From Ryan Gosling to Demi Lovato, more celebrities are switching to working out through combat sports, particularly Muay Thai! Once associated with gang culture and street violence, the stigma attached to this combat sport has greatly reduced, thanks to the growing popularity amongst celebrities and influencers taking up the sport! Whether you're intending to shed some pounds or look for a new workout routine, Muay Thai is probably one of the most effective workouts for your mind and body.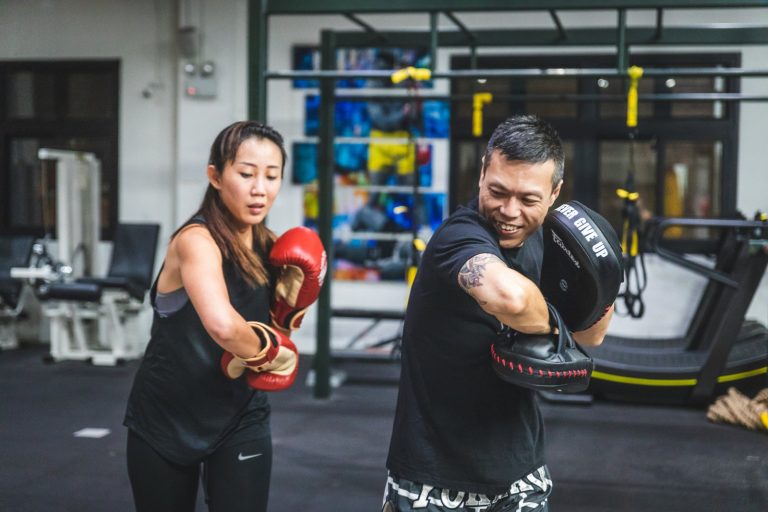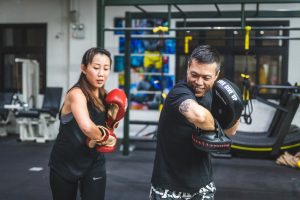 Combining the use of your hands, feet, elbows and knees, Muay Thai tests your mental and physical endurance in order to provide you with the most rewarding workout. It engages almost every single muscle group in your body, and unlike running or lifting weights, you're physically exercising your body in its entirety to receive the maximum pay-off when it comes to working out.
The integration of cardio, strength and endurance in Muay Thai is what draws many to the sport. Be prepared to work your core, arms and legs during each session! While exercises like running are beneficial to your physical well-being, a combat sport like Muay Thai requires immense mental concentration! During sparring sessions, you are expected to never let your guard down, but instead always try to anticipate your opponent's next move.
A familiar face at The Ring, Operations Manager Felicia has been an avid fan of Muay Thai for over many years, and has even gone to Phuket and Bali for training sessions.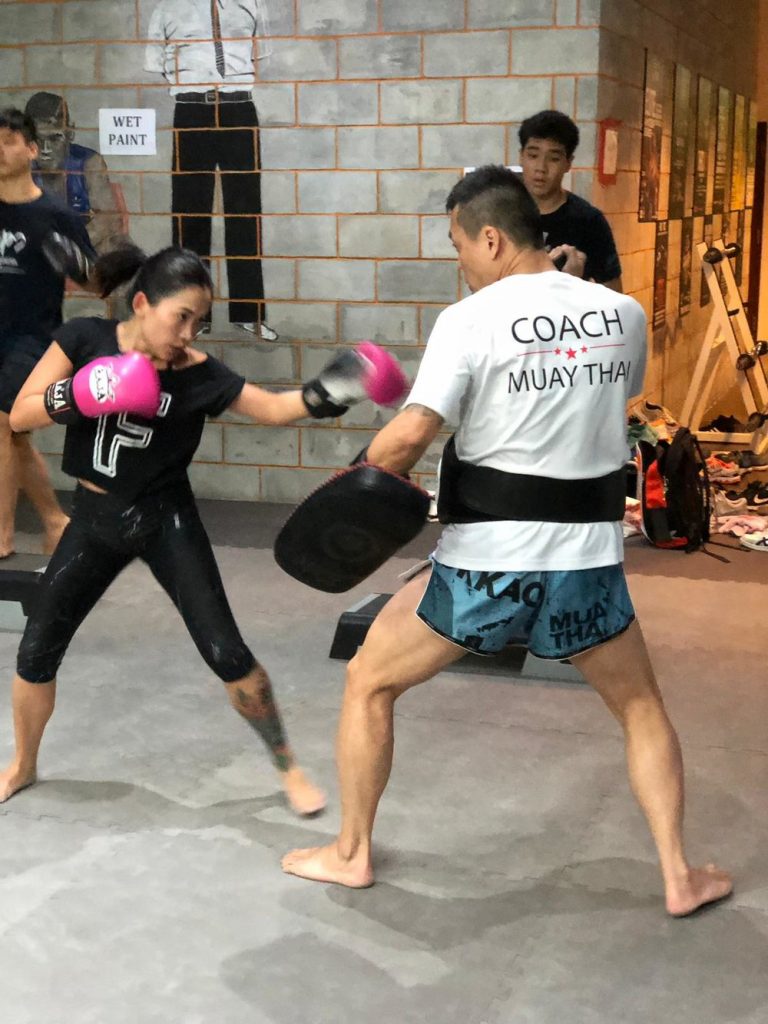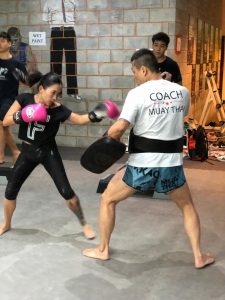 "I find that I often don't have the time or motivation to workout in the gym, which is why I find Muay Thai such a tempting alternative. Classes usually run just slightly over an hour, and I am able to compact my entire day's workout then. It's fun, energetic and most importantly, effective!"
— FELICIA, OPERATIONS MANAGER AT THE RING
Most importantly, Muay Thai classes are almost never boring or repetitive because the coaches here at The Ring ensure a fun-filled intense training session fit for all! From shadow work to partner drills, you'll definitely find yourself addicted to attending Muay Thai classes.
IF YOU'RE CONVINCED ABOUT THE BENEFITS OF THE SPORT, JOIN ONE OF OUR MANY MUAY THAI CLASSES TO FIND OUT WHY IT IS FAST BECOMING A FAVOURITE OPTION AMONGST MANY!