It is not everyday that work partnerships nurture into valuable friendships. Our partner AlfaTech has helped the dreams of The Ring become reality by conceptualising and building our outlets at Kim Yam and Cecil Street. We spoke with Zach Wilson, Managing Director of AlfaTech to find out more.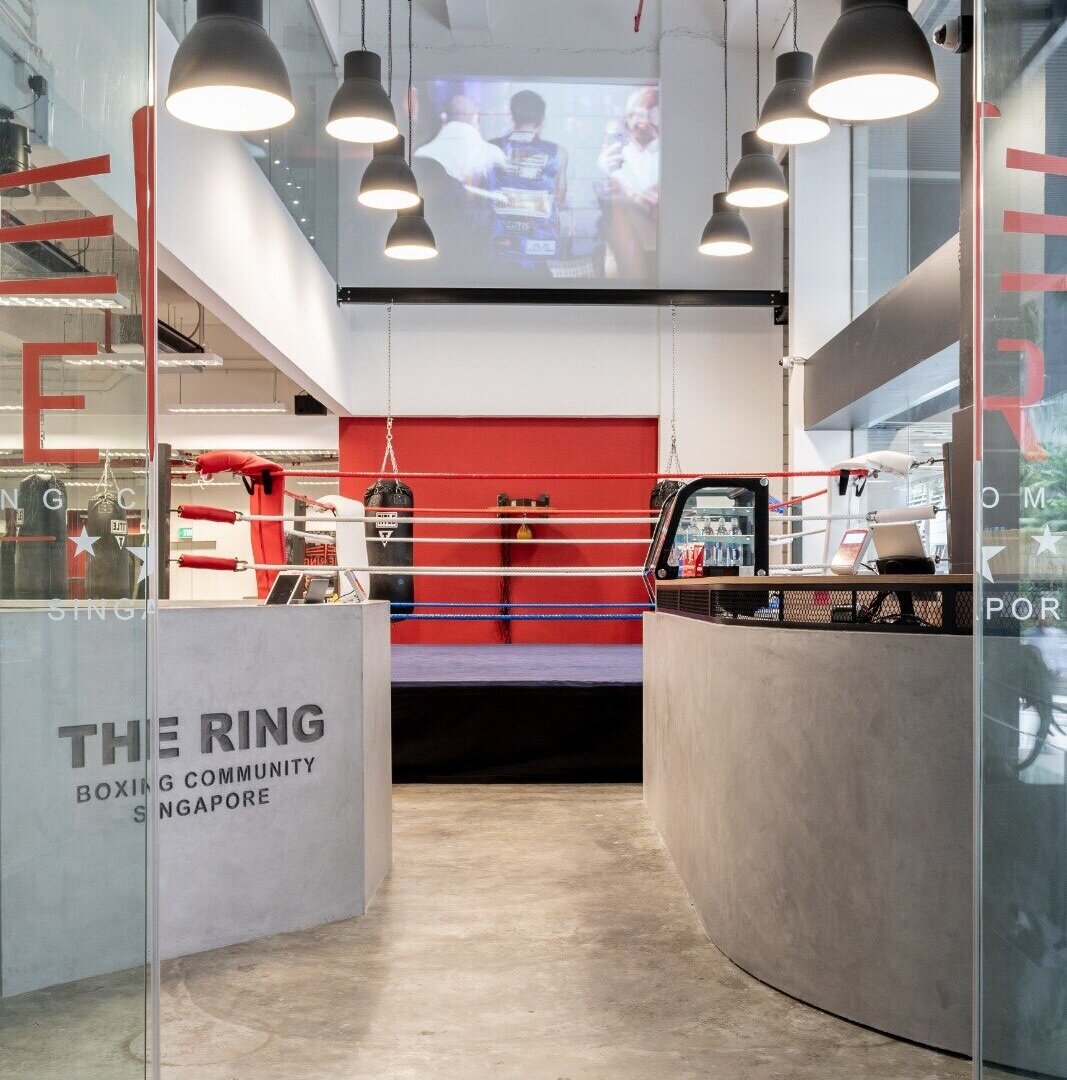 As our partner in building and designing two outlets of the Ring, what was the inspiration for both outlets?
The most important thing for us was to tap into the passion and vision of The Ring, with founder Ruchdi at the helm. We then focused that passion and refined it into something that was functional, inspirational and captivating. At the heart of both facilities, is the theme of courage – the courage to take the first step into The Ring and start a fitness journey.
A boxer embodies extreme courage, so we wanted the gym to be a physical representation of that. For Kim Yam, we drew inspiration from Muhammad Ali, while the Cecil outlet has elements from Rocky.
"Every champion was once a contender who refused to give up." – This spirit is what really inspired us and we hope that through our design, we can inspire every single individual who has the courage to enter The Ring.
What are some of the key design elements for The Ring and what makes it unique?
One of the key design features was the use of honest materials. If the wall is made of concrete blocks, then we choose to expose it. But of course, to make it interesting, we colour the grout and make it a feature. When we uncover structural elements of the building, like steel piping, we choose to highlight the character of it, rather than covering it up. We focus on steel, concrete and wire mesh and let the materials speak for themselves.
What were some of the challenges in conceptualising The Ring?
When we were conceptualising Kim Yam, we noticed that there was alot of charisma in the space. It had history, and the walls had stories. Cecil Street had its own charm, it made me think of New York, with its window frontage, foot traffic and space. There is a sense of urban and energy that made the space feel really special.
However, as it used to be an office, we really needed to tear the space apart before we could discover its character. So the concept development process was iterative. We would take down a wall, then meet and talk, we would paint an area, meet and talk. It was a hand in hand walk to the finish line.
Finally, share with us what values both AlfaTech and The Ring have in common that makes this association successful?
For us, working with The Ring is a real joy. They have a heart, and its evident when you step into The Ring. AlfaTech strives to deliver our projects first of all with integrity and pride, but also with heart. Little things to go the extra mile, ideate as a team with the staff. Many times after completing a project, we get recommended to more, and soon your clients become your friend. You develop a unique bond with them. The Ring, for example, is not just our client, but also our friends. Many of our staff have also gone and started training in The Ring, so it is not just a working relationship.