Have you ever taken an extended hiatus from the gym and tried to jump straight back into your regular gym session or fitness class? You may have been shocked to find how quickly you had lost your stamina and strength.
In light of the current pandemic, many of us have tried to keep up our training intensity from home via live Instagram or Zoom workouts. However, without the energy of our trainers face to face and without our training partners and friends alongside us, the intensity which we have been training with at home may not have matched up to the same intensity we trained at in our favourite gym. Also, with such a drastic change to our routines, many of us have also lacked motivation during this time to train at all. 
With the gyms reopening, if you're looking to head back to train once again, be careful of jumping back into it too fast too soon as this could lead to sore muscles and even injury which could see you taking an unwanted break from the gym for another couple of months.
Read below for our top 5 tips to help you get back to your fitness routine and regain your pre-circuit breaker strength: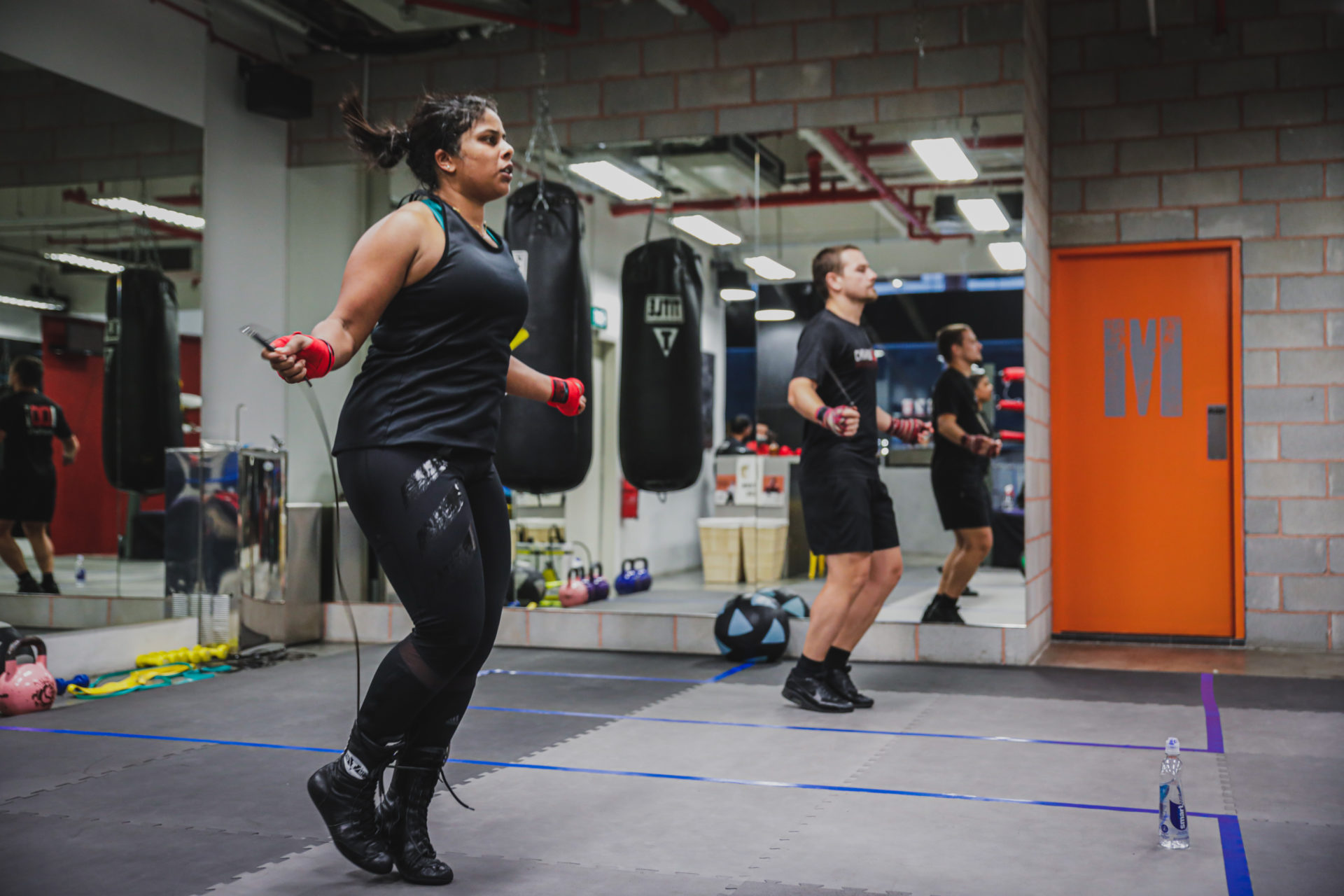 WARM UP
Every gym session should be preceded with a warm-up to safely prepare your muscles for the work ahead – if you've had some time off, a warm-up is even more important to increase blood flow and support mobility. At The Ring, we make sure your warm-up is an essential part of your workout by incorporating skipping, shadow boxing and active stretching at the start of every session.
SLOW AND STEADY
If you haven't been exercising, you will have lost muscle mass so it is important to decrease the intensity of your workouts. To prevent injury after time off from the gym, make sure to start slow and focus on increasing the intensity and strength one session at a time.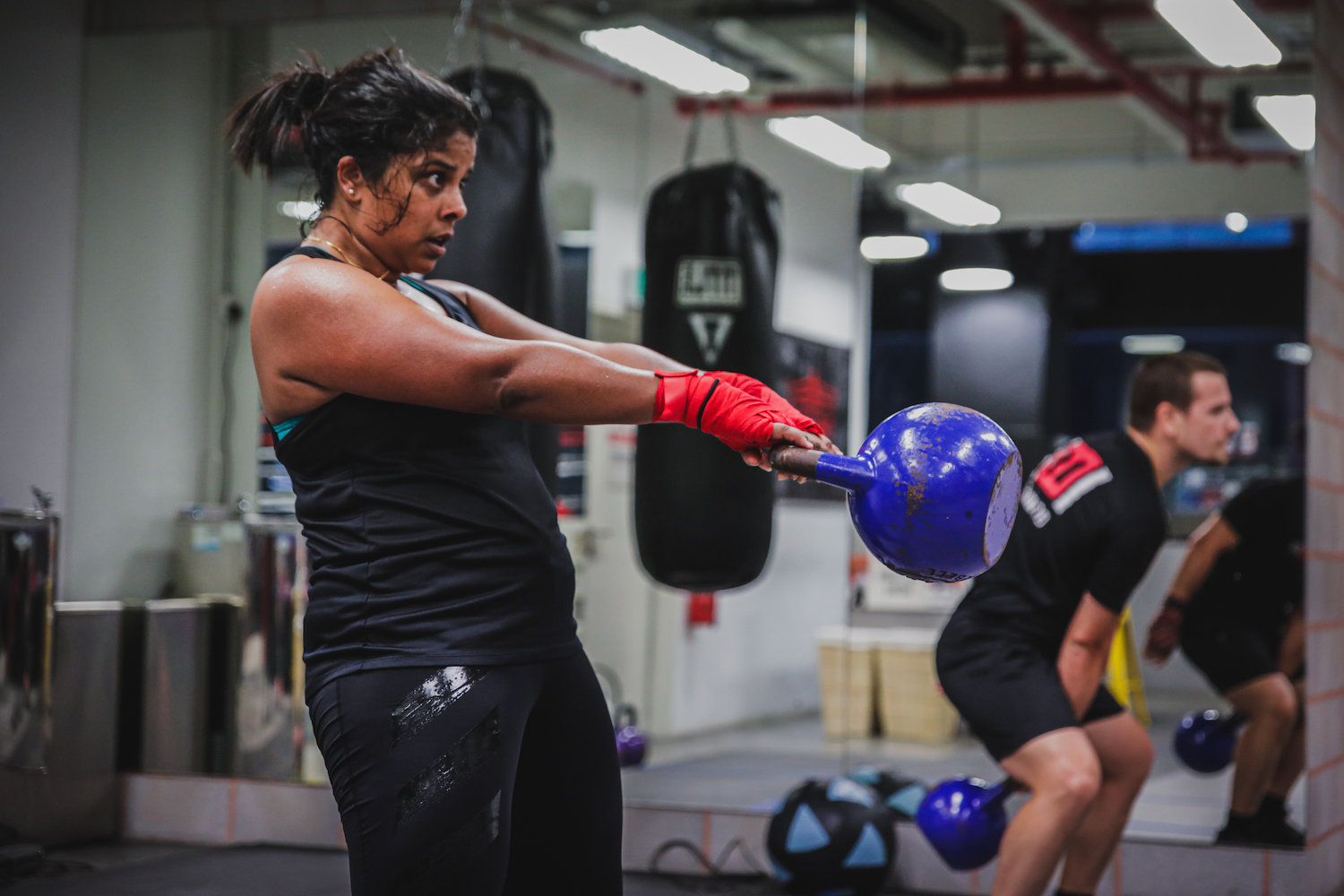 STRENGTH TRAINING
If you've spent a lot of time sedentary and lost muscle mass, incorporating light strength training into your workout will help to rebuild your muscle – particularly in those areas in your posterior chain. These muscles are essential for everyday movements. By focusing on strength exercises for your posterior chain, your posture, core strength, as well as strength in your glutes and hamstrings will improve – making you less prone to injury as you transition back to your fitness routine.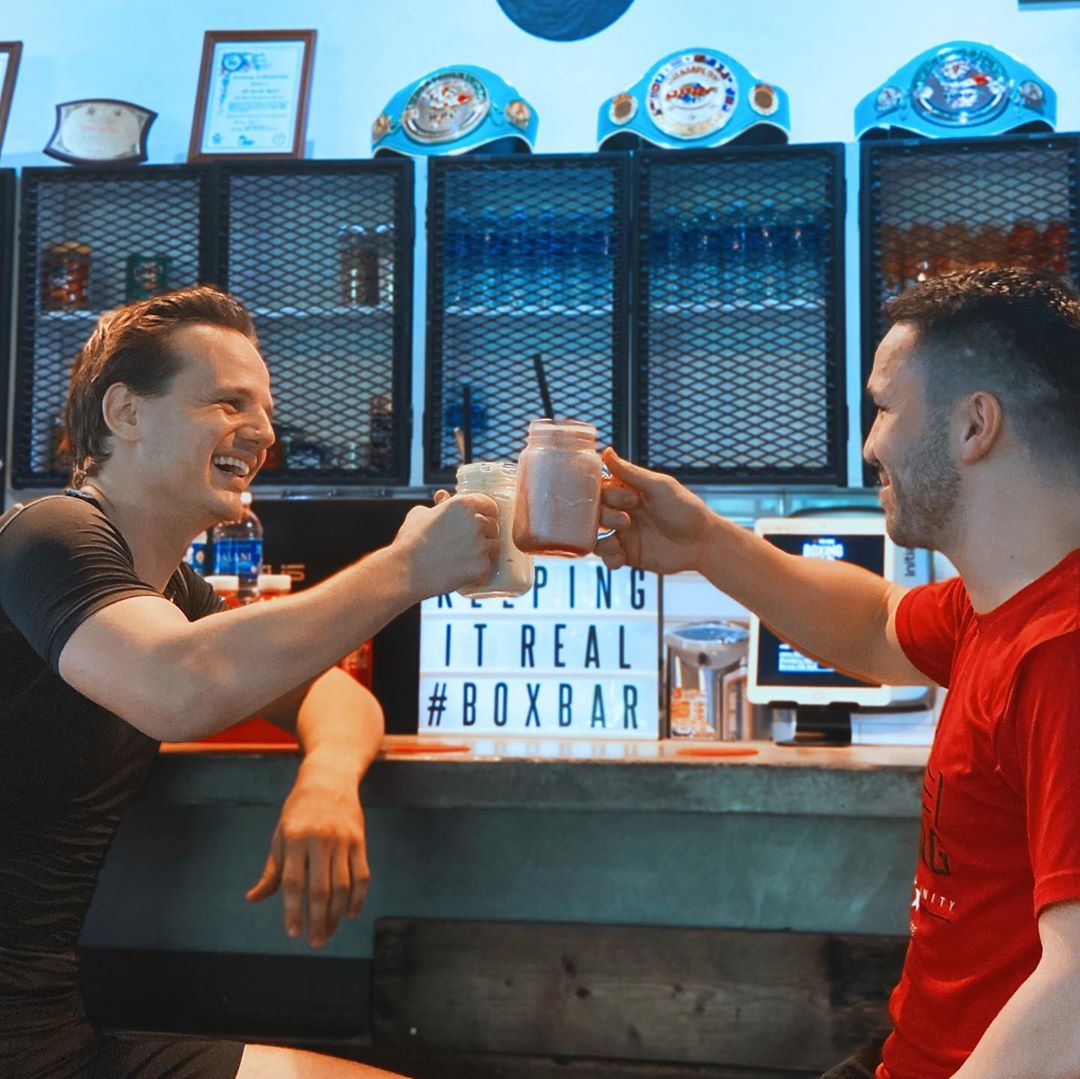 RECOVERY
It is important to recover properly after your workout to allow your muscles to rebuild, particularly if they're working at a higher intensity than normal. If your muscles are not used to training, you will experience DOMS (delayed onset muscle soreness), which is likely to leave you sore for 24-72 hours post workout. Recover well by drinking water and upping your protein intake to help minimise the soreness you will feel, particularly after your first workout back. 
LISTEN TO YOUR BODY
Lastly – be patient with yourself! The pandemic has forced us all to find new routines and new ways of training whilst at home. If you find yourself not at your previous fitness level, focus on the small victories and work towards rebuilding your strength. Keep your goals realistic and look after your body as it begins to readjust to a new routine. Before you know it, you'll be hitting your personal best once again.
Our trainers at The Ring, Your Boxing Gym in Singapore, are here to help you return safely back to the gym at a pace which suits you. If it's your first time back let us know and we will guide you through your first workout. We can't wait to welcome you back!